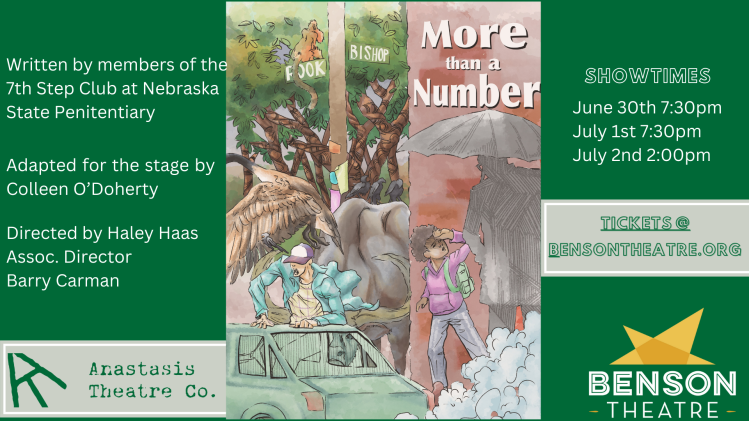 Special Production at 'Benson Theater'
June 28th, 2023
Haley Haas worked for 15 years as an actress and education director. Currently, she is the Artistic Director of Anastasis Theatre, a theater company with quite the unique mission.
Back in 2019, Haas worked with residents of the Nebraska State Penitentiary on a project that would end in a play. In June 2022, they first performed the play inside the penitentiary for inmates, staff, and volunteers.
A better and second version of the play toured in the fall of last year with a mixed cast of professional actors and people who had been formerly incarcerated.
Anastasis Theatre partnered with Benson Theater to premiere "More than a Number" over at Benson this weekend. Even more, they added a community conversation after the play.
The play includes a couple of musical pieces, trauma, sadness, humor, and hopefulness. An array of emotions that represents people in the penitentiary system, according to Haas.
"More than a Number" will be showing at Benson Theater this Friday June 30, Saturday July 1, and Sunday July 2. For more information, you can visit bensontheater.org.