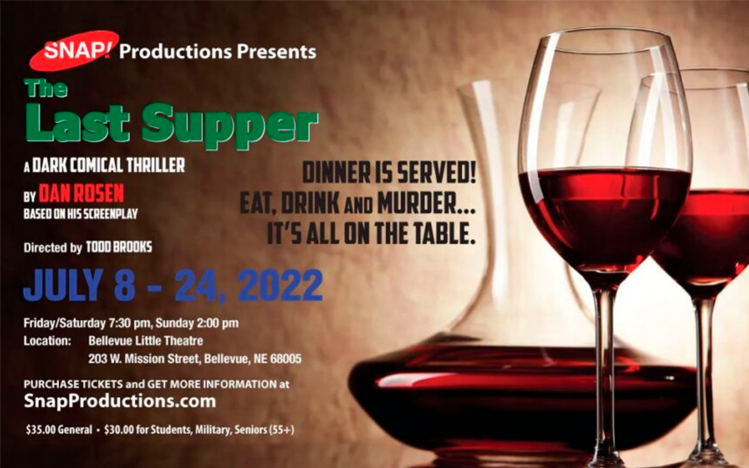 'The Last Supper' at Belleview little theater
July 8th, 2022
The Last Supper is about five liberal graduate school students who invite a string of extreme conservatives to dinner to murder them.
Todd Brooks President of Snapproductions and a graduate from UNL in vocal performance, has done theater for many years. Shortly before the pandemic, he had the idea of adapting the movie The Last Supper into a play with updates to reference these days.
Brooks contacted Dan Rosen to get the rights to the script and asked for updates.