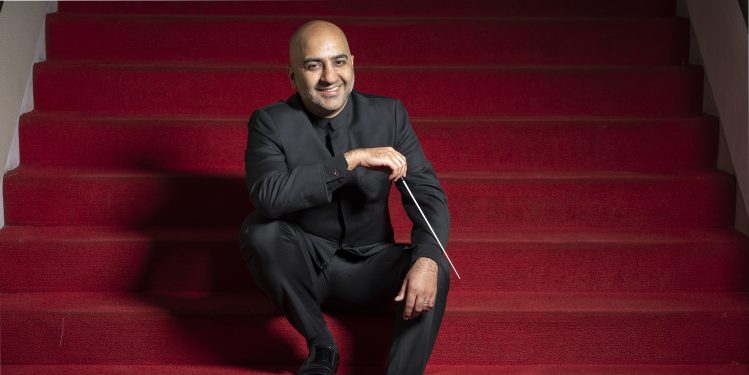 The Omaha Symphony Ends Its Season This Weekend
June 2nd, 2023
Maestro Ankush Kumar Bahl is finishing his second season with the Omaha Symphony. He describes it as a growing relationship between the symphony and the community. There were excellent guest artists coming through Omaha and other events that indeed made the 2022-2023 season a great success for the organization.
"We were able to showcase three world premieres this past season, primarily in partnership with KVNO, speaking on two out of three of those. Our third has been a very organic community-based project, engaging with the fans and the artists June and Rea Kaneko, their community, and wonderful living composer Andy Keyhole, who write this fantastic piece based on their artwork, but also based on playing their artwork and we had all of those elements in the concert hall in our March concert series masterworks. So it was a fantastic climax to a fantastic season, so I was really proud of that culmination event," says Bahl
For their season finale this weekend, the Omaha Symphony is welcoming two of the American classical music world's most dynamic young artists. Atlanta Native, and composer Carlos Simon. Second in the program is American violinist Stella Chen, another upcoming artist. The symphony will be performing Mahler's Fifth Symphony.
The Omaha Symphony's season finale is this today and tomorrow at the Holland Performing Arts Center. You can visit: https://www.omahasymphony.org/concerts/brahms-mahler-5