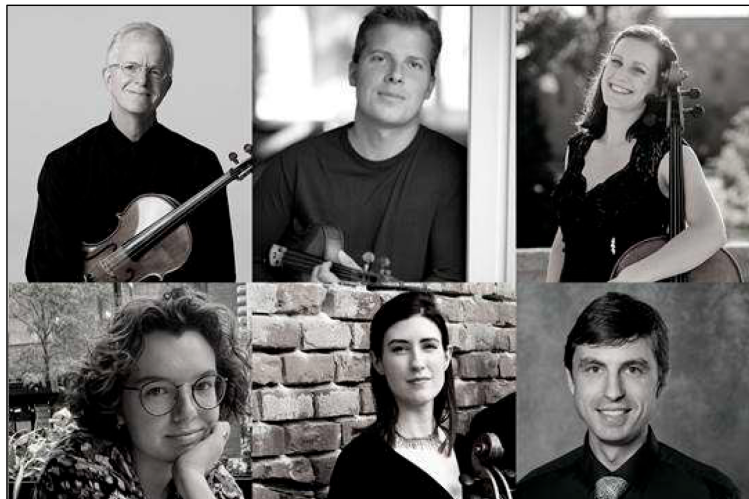 The 'Spring Strings Concert' And Nature
June 16th, 2023
Jonathan Crosmer was born into a family of musicians. He graduated from Hendrix College in 2005 with a Bachelor of Arts in Computer Science and Music. A combination of education that more and more people are taking.
Crosmer also has a Masters Degree in Music Composition, and a Ph.D. in Musical Arts from the University of Nebraska-Lincoln. He studied viola under professor Clark Potter. Lately, Crosmer has been teaching the viola and playing chamber music. Also, he has worked on other music projects in Lexington, Kentucky, where he currently resides.
Years ago, he experienced the benefit of having a career in music and IT, with that, he could continue making music while sustaining financial stability. Evermore so, he feels that all his experience in IT and Music will help him to be a better interpreter of law one day, as well.
Soon, Crosmer is moving to Saint Louis, Missouri, to start law school. Before that, he is coming to Nebraska as a guest artist for the Rangrook Ensemble of the 2023 Spring Strings concert.  He has the opportunity to share the stage with some old colleagues, including his viola professor, Clark Potter.
Crosmer will also premiere in Nebraska, "Constellation," one of his compositions for a sextet. He has been composing since he was a teenager.
The Spring Strings concert, connecting melodies of great composers with the beauty of the spring prairie, is tomorrow over at Glacier Creek Preserve in Bennington. The program starts at 6:30 pm.
For more information, you can visit: https://www.rangbrookensemble.org/