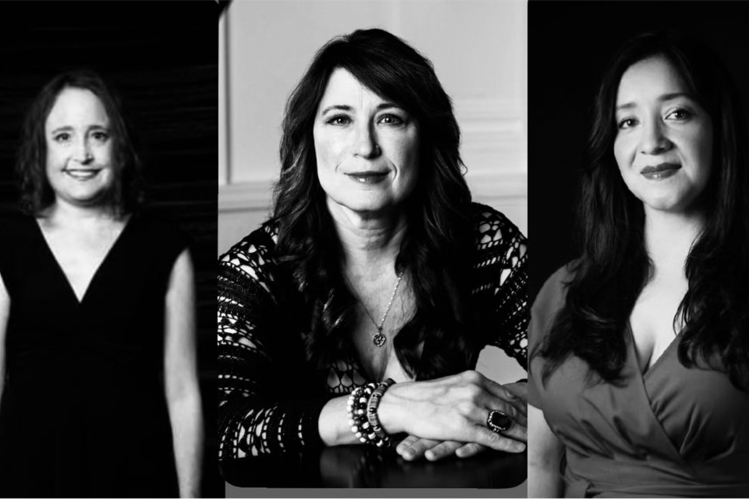 'Three Women of Music' From Nebraska to Chihuahua
June 5th, 2023
Jennifer Novak is a Freelance Pianist from Omaha. She mostly plays classical and jazz music, but is familiar with many different styles of music. Novak has traveled with her music to many places. However, for the first time, she will be performing in Mexico.
Novak, along with Rocio Valle-Lucero, a soprano, and Judy Unger, mezzo-soprano, are traveling to Chihuahua, Mexico this week, to hold concerts and host master classes. "Tres Mujeres de Música" or, Three Women of Music, is an educational and cultural connection between the Midwest and three different places in Mexico. The idea came about one day while Valle-Lucero and Unger were practicing in her living room.
Valle-Lucero is a soprano from Chihuahua, Mexico and moved to the United States about two years ago. She received her education in Music and Business from the University of Chihuahua but had stopped singing and focused on other work. When Valle-Lucero met Unger shortly after moving to Nebraska, Unger persuaded her to sing again. Valle-Lucero sings with the Opera Omaha Chorus now, and works on other artistic projects. She wants to educate music students in Mexico about all the opportunities abroad that often are not mentioned there.
Unger is a Music teacher for OPS, and works on other multiple projects in Omaha, such as private teaching, being music director for a church, and singing for the Opera Omaha Chorus for about two decades. She feels that this first trip to Mexico where three women from the Midwest share music and education, can change the way many students feel about music careers.
Tres Mujeres de Música or Three Women of Music, have three stops at important cities in the state of Chihuahua from June 8 to June 11. Unger, Novak, and Valle-Lucero promised to keep KVNO informed of future educational trips.