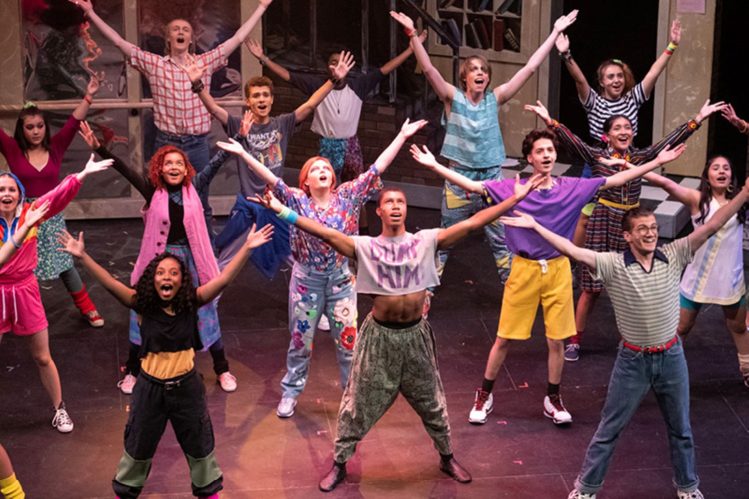 UNO Summer Musical Theater Academy Presents "Footloose"
June 30th, 2023
UNO Theater's Summer Musical Theater Academy is a tuition-free, month-long intensive program of the College of Communication, Fine Arts, and Media in partnership with Omaha South High School and the Benson Theatre. 50 high school performers and technicians were selected in March to serve as the cast and crew of this year's summer musical. SMTA is kicking off their second season with Footloose.
Hal France is the Instructor of Musical Theater at UNO, along with being the SMTA Coordinator. He says the students that are working in the SMTA have been given the opportunity to gain credit for their participation. There are also some very exciting learning opportunities for the SMTA students.
Another special opportunity for students that participate in the SMTA is that on their closing night, the show will take place under the performance pavilion at Gene Leahy Mall in Downtown Omaha. Tickets to see Footloose are free! But France suggests to plan accordingly about the show you'd like to come see, because seats are going fast! France says that the SMTA is receiving a lot of great support from the University, so they can continue providing this program. 
France says the goal is to build this program and turn it into something even greater than what it already is. He wants to recognize all the hard workers that make SMTA possible.
Footloose opened yesterday at the Weber Fine Arts Theater on UNO campus. You can go see it again there tonight, at 7:30pm, or July 2 at the Gene Leahy Mall Performance Pavilion, at 8:30pm. France says there have been roles created to feature certain VIP guests, so be sure to come to a show and see who might be making a cameo!