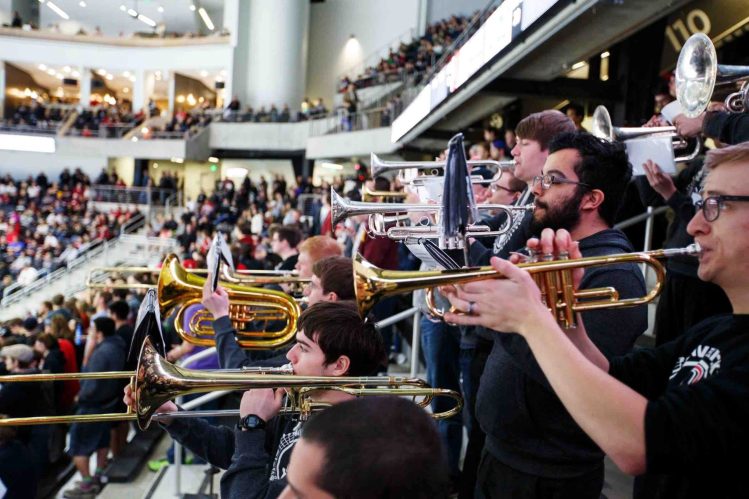 UNO's Pep Band Hosts "Alumni Night"
January 11th, 2023
The University of Nebraska at Omaha's department of music was founded in 1928, back when the college was still known as "Omaha University." The music program existed as a joint community and university organization called the "Conservatory of Music." From then on, the "Conservatory of Music" has evolved into what is now known as the "School of Music," with multiple different ensembles giving a home to UNO student musicians for many years. 
UNO Bands wants to give an opportunity to welcome back all the beloved alumni. So, for the Maverick Men's hockey game against Miami on Saturday, Jan. 21st, they will be hosting an "Alumni Night." Here, former members of the UNO Bands will be joining current students involved in The Maverick Machine, the college's resident pep band.
It doesn't matter if a student is majoring in Biology or majoring in Journalism. UNO Bands provides a space for all students to continue with their musical passions.
Band alumni interested in joining the event will need to fill out a registration form. Seats are given on a first come-first served basis. Registration will start at 3:30 p.m. on Jan. 21st, in the Strauss Performing Arts Center located on campus. After registration, there will be a rehearsal from 4 p.m.-5 p.m. 
For more information regarding the event and schedule, visit the website at www.unobands.com.