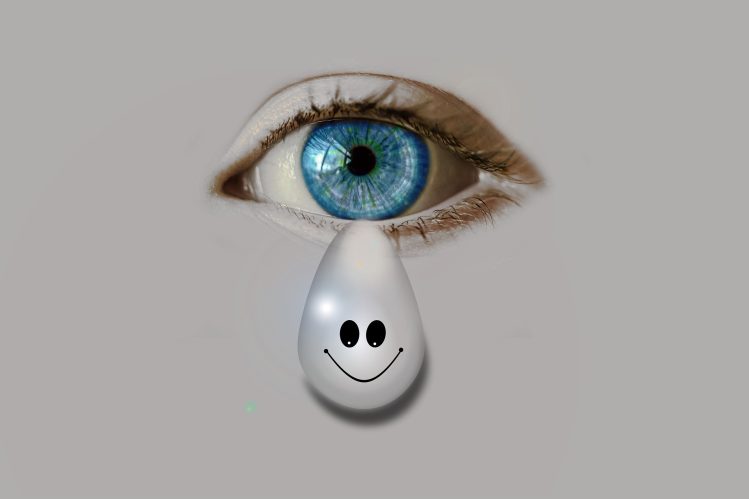 I'm not crying – you're crying
January 20th, 2023
I'm a crier. There. I've admitted it. I cry at everything – cute puppies, the giggle of a child, sad and happy movies, a majestic landscape, someone's else pain. You name it, I've probably cried about it. Sure, sometimes it's embarrassing and awkward, but I'm also grateful that at my age I can still be moved by many things.
There are a few predictable places and situations that automatically trigger my overactive tear ducts. One of them is attending a live performance of classical music. Sure, I listen all the time to classical music on KVNO and experience all the wonderful emotions and the magic that come with listening, but I'm often doing something else. Working, talking, chasing my dog, etc.
At the Symphony, I'm sitting in a darkened concert hall, the acoustics are near perfect, and my attention is focused on the performance. My phone is off, and except for the occasional unavoidable cough, the audience is silent. From the moment the conductor takes the stage, the experience is mesmerizing. The orchestra brings the music to life through their own love of the work and passion for performing. The music swells, and my emotions swell right along with it, and wait – what's that? There it is. My eyes are brimming with tears at the beauty of the music.
I've been to other performances in other cities, but my most "cryable" moments have happened right here with our Omaha Symphony. There are too many to list, but a few stand out. For example, in 2019, visiting pianist Louis Schwizgebel performed Gershwin's "Rhapsody in Blue" with the Symphony, and I'll never forget how he and the entire orchestra seemed to be one with the music. Not only could you hear the incredible music, you could see it in the physical movements of the musicians. It was magnificent!
Just last fall, it happened again. The Symphony performed "Berko's Journey," a work written by Stacy Garrop for KVNO's 50th anniversary that featured melodies her great-grandfather likely would have heard during his journey to America. The magic of watching principal clarinet Carmelo Galante play those melodies and literally dance in his chair was a tear-inducing moment of joy.
We're very lucky to have a classical music radio station in Omaha. Listening to classical music on the radio (or via our app, online stream or smart speaker) is powerful, magical and takes you places that other music or programming simply can't. Going to a symphony performance, on the other hand, is a completely different experience. It's an opportunity to immerse yourself in the music and to feel the energy of others who love it as much as you do.
Even if you aren't a crier like I am, I have a feeling (or a hope) you'll find an emotional connection to the music. Keep listening to KVNO for that magical experience, and if you haven't been to a performance of our Omaha Symphony, I have one word for you. Go. You won't regret it.