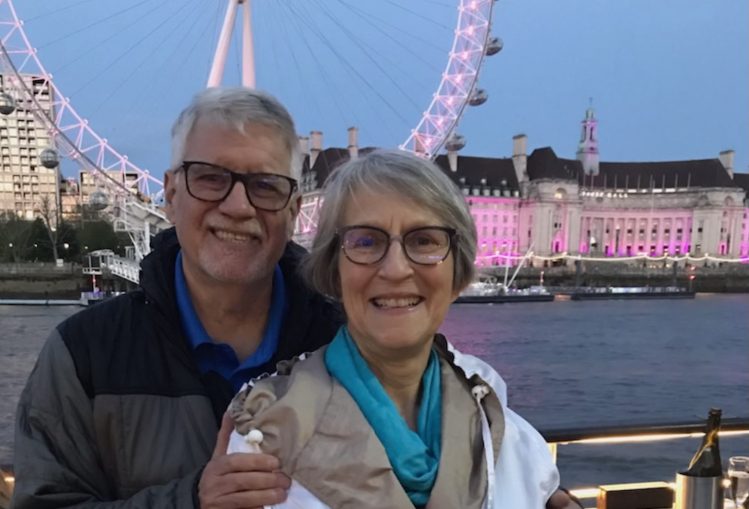 London Calling…Again
May 24th, 2023
Am I Tired of London?
I love London. This is my 19th trip to that regal and royal country. Actually, my 20th, but the first one, in 1992, was a 24-hour layover on my way back from Russia. The previous 18, taken since 2000, was accompanying students in my Global Media Communication class.
My students and I over the years visited public relations agencies, the BBC, Independent TV News, the Times, the Sun, the Telegraph, Saatchi Advertising, McCann Advertising, Weber Shandwick Public Relations, Parliament, the Institute for War and Peace Reporting, London Tourism, CNN, AP International, the Independent Press Standards Office (formerly the Press Complaints Commission), The Islam Channel, Facebook, the U.S. Embassy, the Advertising Standards Authority and more. Not all on every trip – some dropped out, some got added later.
But this time, only my wife, Elaine, and I will go. She has gone only once, for a week of the two-week trip, in the second year of the visits. She has not really wanted to go, because as she says, I am working all day. We would not have time to do tourist things.
This year we will. I will have no students to shepherd around.
I have been asked many times if I haven't become tired of London. Emphatically, I have not. London is one of the great world capital cities. There is a phalanx of museums, many of them free, the theater in the West End is Broadway-quality, the architecture is spectacular, some dating back to the 18th century, and some just a few years old. Parts of the ancient Roman Wall, built just after Christ was crucified, still exist. You can walk up and touch them.
St. Paul's Cathedral, Westminster Abbey, the Tower of London, the Houses of Parliament, Buckingham Palace and its daily changing of the guard, the Mall down which newly crowned King Charles rode, Herrod's, Selfridges, Piccadilly Circus, are all there, a lot of them within walking distance of each other.
It is a great city to walk, which we love to do anyway. It is easy to walk 10 miles a day in London, 20,000 steps and more. The city is even nice enough to paint on the road, at each crosswalk, "Look Left" or "Look Right" so you can check the traffic. Americans are prone to getting struck because we look the wrong way – Brits drive on the left-hand side of the road.
And the food? England has a reputation of somewhat bland food. Not London. It is global, an international, city. There is food from around the world, prepared by outstanding chefs. Many own their own restaurants. They are "bowling alley" restaurants, long and narrow, with maybe 20 tables, and spectacular food. Perhaps not fancy, but savory and enticing. Turkish, Chinese (there is a small Chinatown with restaurants standing shoulder to shoulder with each other), Italian, burgers, Mediterranean, French, Filipino, Mexican (although I do not recommend it), and, of course, Indian. I have been to India, and London's Indian cuisine is just as good.
Am I tired of London? I will let the great 18th century poet, essayist, linguist, lexicographer, playwright, moralist, critic, biographer, editor and raconteur Samuel Johnson answer for me:
"No, Sir, when a man is tired of London, he is tired of life; for there is in London all that life can afford."