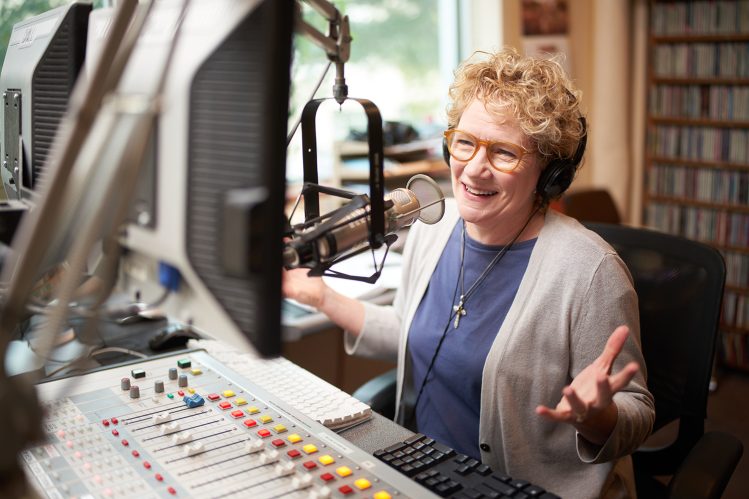 Sherry Brownrigg is New KVNO GM
June 26th, 2023
KVNO is proud to announce current station manager Sherry Brownrigg as its next general manager. With her promotion to general manager, Brownrigg will be one of only a few women who hold that title among the nation's 55 classical radio stations. The Omaha native and veteran radio host, music director and program director will begin the role July 1st.
"As a lifelong listener and supporter of classical music who has spent most of my career behind the microphone or behind the scenes of radio stations, I'm thrilled to take on this new leadership role at KVNO," Brownrigg said. "KVNO's promise is to elevate life and create community through timeless music and timely information, and we'll continue to deliver on that promise as we champion classical radio through new avenues and with new audiences."
Brownrigg sees a bright future for the station. One of her key priorities will be continuing to ensure that classical music is accessible to everyone in the Omaha metro. Delivering on that mission will include creating programming that celebrates diverse composers and musicians, getting instruments into the hands of young people and creating a robust community calendar that celebrates the Omaha metro's arts and culture scene.
Brownrigg was born in Omaha and got her first taste of radio as a Girl Scout while visiting KOIL. "It was as if radio just reached out and grabbed me," she says. Her storied radio career has included stops at KVSS in Omaha and a 14-year stint at LITE 96 in Omaha, where she worked as promotions director, music director and assistant program director. While at LITE, Brownrigg was honored as the Billboard Music Director of the Year.
She has also worked at radio stations in Sioux City, Iowa, and was president of Relevant Radio network, a national radio network headquartered in Green Bay, Wisconsin, and Minneapolis, Minnesota.
"One of the things that I especially love about radio is it's an intimate medium," Brownrigg said. "On the radio, there may be many people listening, but we aren't talking to all of them at once — we're talking to one person, and if we're doing our job, everybody listening feels like they're that one person."
—Originally published as a press release from Emspace + Lovgren