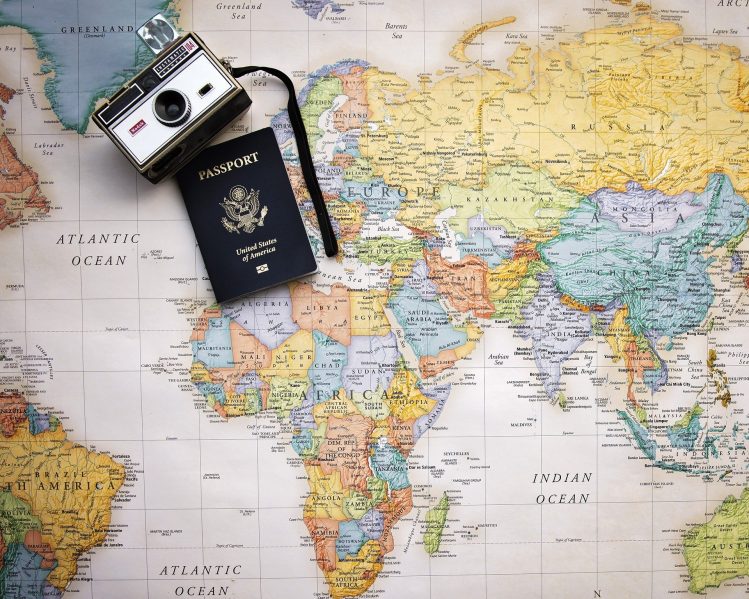 Tips for Travelers
March 8th, 2022
It's been an interesting last two years, don't you think?
I've missed out on a lot. I've had smaller gatherings of friends and family, and smaller holiday feasts; made fewer visits to restaurants.  I've attended fewer large gatherings of political zealots.  Mainly, I've had less travel.
Hopefully, that's about to change and soon I will be able to feel safe from infection again as they shuffle me through long security checkpoint lines, fill me with stale airport Cinnabons, and finally shoehorn me into a tiny coach seat between pro-football linemen for a 10-hour flight that delivers me to a long immigration and customs line in some backward country where they have family leave, universal health care, and really good coffee.
Yes, soon we will all be traveling again.  With that in mind here are a few tips I've picked up on my jaunts around the globe.
When in Rome, Italy, do not fall for the pitch of the barkers at the unicycle rental stalls near the Castel Sant'Angelo. And if you do rent, avoid the Spanish steps.
Do not trust the food at the Franz Kafka Coffeehouse and B&B in Prague. It's way beyond, "Waiter, there's a fly in my soup."
Never go to Hong Kong on a whim. The immigration folks there always ask "Why" you are there. Have a good answer ready.
Germans love deep-fried food so much it's a miracle that they ever had the energy to invade anyone. A leading side effect of schnitzel and beer is a nap. So, never dine too far from your hotel room.
The French are not rude at all. Unless you talk to them, and if you do speak to one, you most likely don't speak French yourself, so you won't really understand exactly how rude they are being—until you discover the restaurant they directed you to is a tire store, "Magasin de Pneus."
The Netherlands are very flat. And that's why the nation produces very few Olympic quality skateboarders. There is no Dutch word for "hill."
Lots of people go to see The Little Mermaid statue in Copenhagen, but she never sings and they leave disappointed. Danish people sit on benches near the statue and quietly curse Disney Studios.
In Dusseldorf, the taxi cabs are all new Mercedes or BMWs, but they still smell like taxi cabs. Note:  There is a large fine for bringing popcorn into any of the city's cabs.
Most Broadway theaters are not on Broadway. So, if you're in NYC for a musical, don't trust Google maps.
Japanese folks are very polite, but only to a point. Try not to be an ass when you're there, and I recommend the street food in Osaka and not the KFCs on every corner.
So, if you are planning that long delayed big trip…you're welcome.
This article originally appeared in the March 2022 issue of Omaha Magazine.