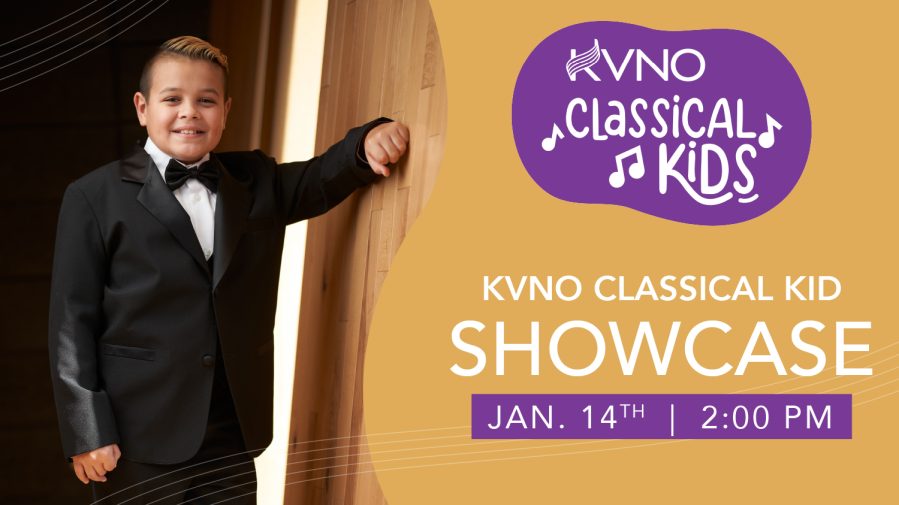 Join us in celebrating our 2022 KVNO Classical Kids at the Classical Kid Showcase, Saturday, January 14, from 2 to 3 p.m. at the Strauss Performing Arts Center on the Campus of UNO.
It's a heartwarming event designed to celebrate their achievements and love of creating music. Our 2022 Classical Kids will perform, followed by a light reception with KVNO on-air hosts and the Classical Kids and their families.
The event is free and open to the public, so please join us and let's celebrate!