Fernando Montejano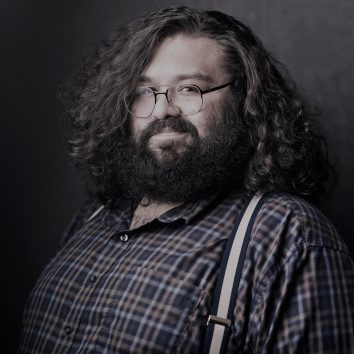 About
Host of the Saturday Morning Slowrise
Host of the Saturday Morning Slowrise
Born a child of the big screen, Fernando was introduced to many different forms of art from an early age. Realizing that film was composed of more than just a camera and people who speak pretty words, Fernando became inspired. He searched for beauty in every form of art from Classic Rock to Classical music, from cartoons to operas! All of this would lead Fernando to a world of creation, one where he could create worlds and explore new ones over and over again.
As a Mexican American writer in Omaha with a heart born under Texas sun, Fernando utilizes all the gifts and perspectives his love of art gifted him. Fernando would go on to paint masterpieces and build worlds in peoples minds with just his voice. Using words and writing in this way has given him the opportunity to be on the board of the Benson theater for spoken word and opera, as well as allowing him to perform all over Omaha. Now Fernando is a Holland Community Opera Fellow with Opera Omaha, where his love of art expands every day as the fellowship brings him to underserved communities all over the state.
Fernando has been a teaching artist for The Nebraska Writers Collective as well as a member of Omaha's hardworking community of people supporting adults with disabilities in all forms. A decade of working in high schools, middle schools, and people's homes, all while dealing with his own mental health issues, has helped him grow even more. Now he is an artist who uses his voice to uplift others and to share the things he loves, in hopes that others will feel brave enough to explore the things they love with just as much passion.
---
Recent Stories by Fernando