50 Years of KVNO
Omaha's home for classical music turns half a century old this year! Our station has experienced many changes in the past five decades, but our dedication to bringing you a full, diverse and vivid classical experience has never wavered. Let's toast to this legacy and look toward a future of many more milestones ahead.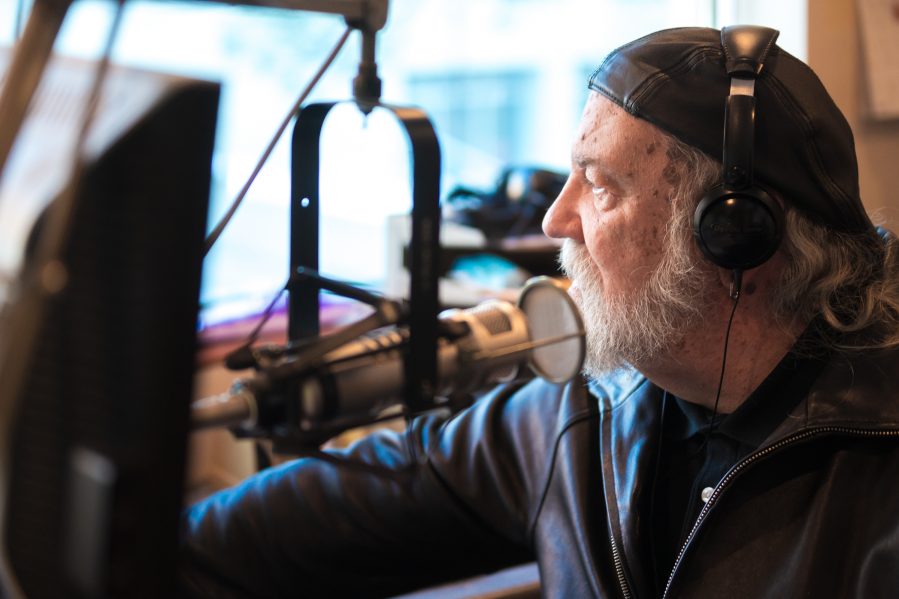 Join Us in Celebration
Throughout 2022, we'll be commemorating our historic 50th season on and off the air through one-of-a-kind programming and events you won't want to miss. 
Upcoming Events
Live Broadcast of the Omaha Symphony – May 21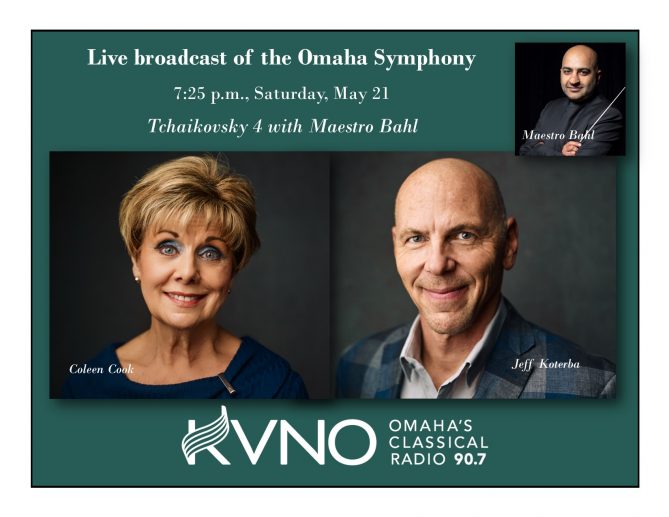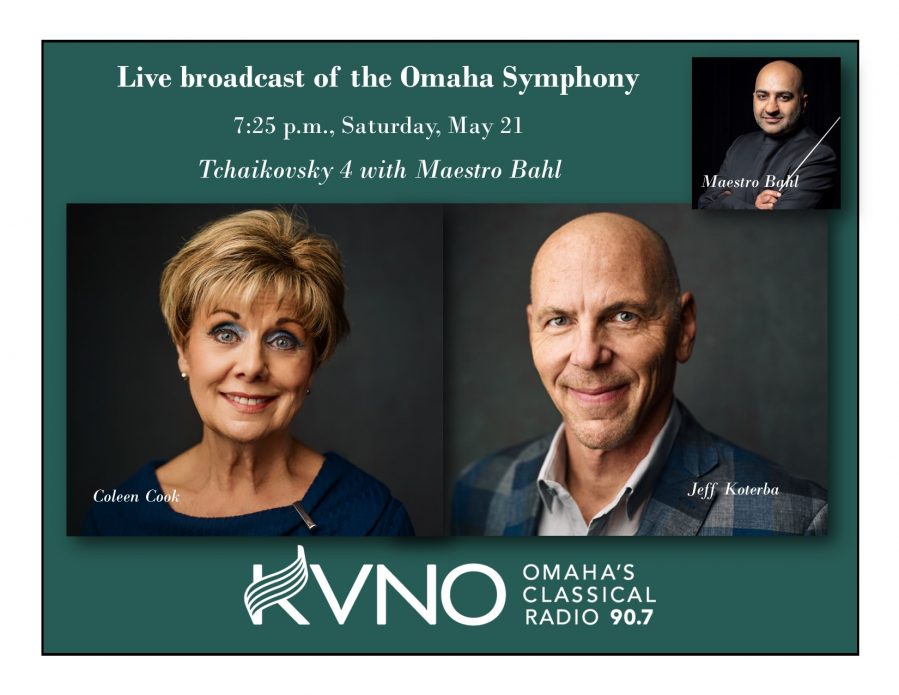 Join Jeff Koterba and Coleen Cook for a live broadcast of the Omaha Symphony's Masterworks Concert, Tchaikovsky 4 with Maestro Bahl. The broadcast begins at 7:25 p.m. on KVNO and features violinist Lara St. John in a premiere of Martin Kennedy's new violin concerto plus favorites from Wagner and Tchaikovsky. Find out more about the live broadcast.  Or find tickets and program information,
Launch of Season 2 of The Sound of 13 – June 14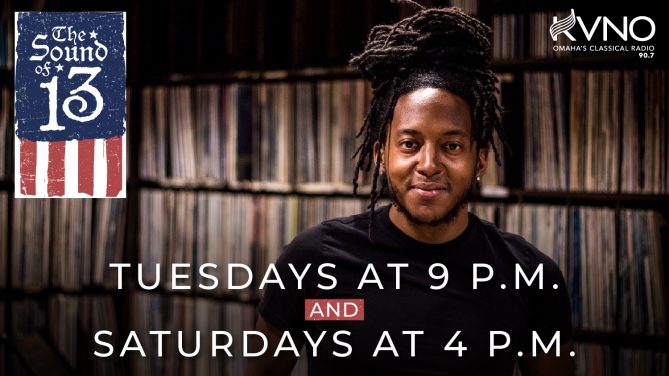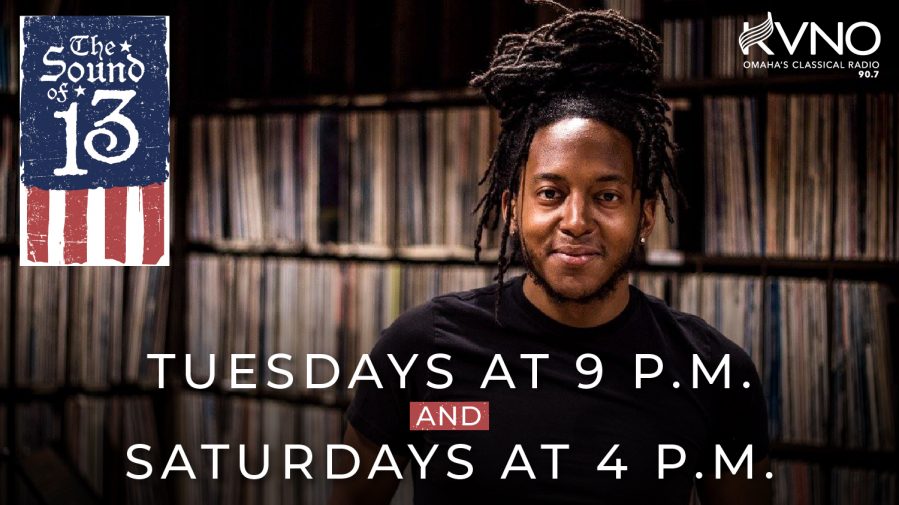 Host Garrett McQueen is back with season 2 of The Sound of 13, a program that opens a conversation about race using classical music and the 13th Amendment as a guide. This 13-week series will air Tuesday nights at 9 and Saturday afternoons at 4.
The Top 50 Greatest of All Time Classical Works – Beginning July 1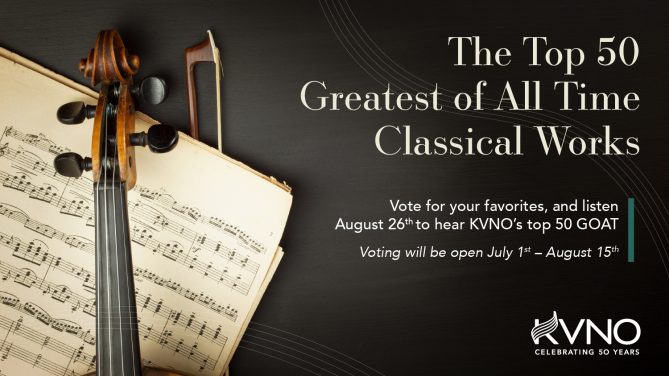 Starting July 1st, you'll be able to vote for the 50 Greatest of All Time Classical Works. Voting will take place through August 15th, and we'll play back your top 50 GOAT on Friday, August 26th, one day before our actual anniversary.
Check back on July 1st for the voting link, then register your vote for the Top 50 Greatest of All Time Classical Works!
Good Vibrations Used Instrument Drive – August 6
KVNO held our very first Used Instrument Drive in 2021, and it was a huge success! We'll hold another this year from 9 to noon on Saturday, August 6th. Your donated used instruments will be refurbished by the Omaha Chamber Music Society's Good Vibrations program and distributed to music students in need in the Omaha metro.
KVNO is proud to be a partner with OCMS in Good Vibrations! Find out more about Good Vibrations.
Members of the Bryan Middle School Orchestra with the first group of instruments that were repaired by Good Vibrations.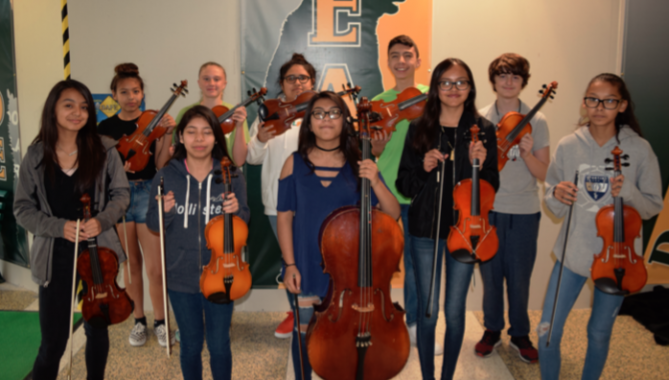 Metro Arts Showcase – August 27
August 27th is our actual 50th anniversary! Instead of self-congratulatory pats on the back, we'd like to turn the focus on the incredible arts community in the metro. We're producing special programming for that day including three one-hour specials on the Omaha Symphony, Opera Omaha and the Omaha Conservatory of Music. It's a chance to go deeper into their mission, performances and exciting future. See the schedule below for more details, and be sure to listen to Arts@830 the weeks of August 22nd and 29th. During the weeks on either side of our anniversary, we'll feature shorter stories on the wide variety of arts organizations we have in the Omaha metro.
August 27th Schedule
9 a.m. – Omaha Symphony
10 a.m. – Omaha Conservatory of Music
11 a.m. – Opera Omaha
Donate
KVNO's future depends on the support of listeners. You donation helps both KVNO and the cultural vitality of our community.
Support the Next 50
01
Stay Connected
It's no secret: Radio hosts are social people. Like our Facebook page (and other social channels) for exclusive anniversary stories and content.
Follow Us
02
Sign Up for Our Newsletter
Our monthly updates bring you the latest on KVNO's anniversary and other activities straight to your inbox.
Subscribe
03
Let us know what KVNO has meant to you!
We'd love to hear about a cherished memory you've had with us. It can be a shoutout to a specific host, a general note of appreciation or a tribute to the station as a whole. Write a short comment or record a 60-second tribute you'd like to share (click "record" below) — you may just hear it on air!
Press the record button to start recording, click stop when done, and click save to submit.
0
Thank
you to our listeners, supporters and incredible staff who've been a part of our journey. YOU are the reason KVNO is made possible — and we're just getting started. Cheers to 50 more.