50 Years of KVNO
Omaha's home for classical music turns half a century old this year! Our station has experienced many changes in the past five decades, but our dedication to bringing you a full, diverse and vivid classical experience has never wavered. Let's toast to this legacy and look toward a future of many more milestones ahead.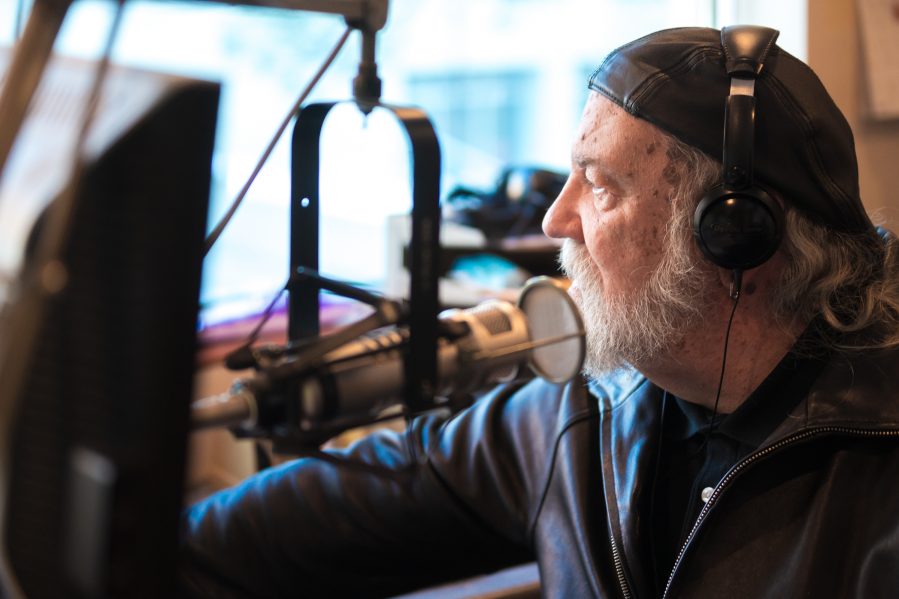 Join Us in Celebration
Throughout 2022, we'll be commemorating our historic 50th season on and off the air through one-of-a-kind programming and events you won't want to miss. 
Upcoming Events
The Top 50 Greatest of All Time Classical Works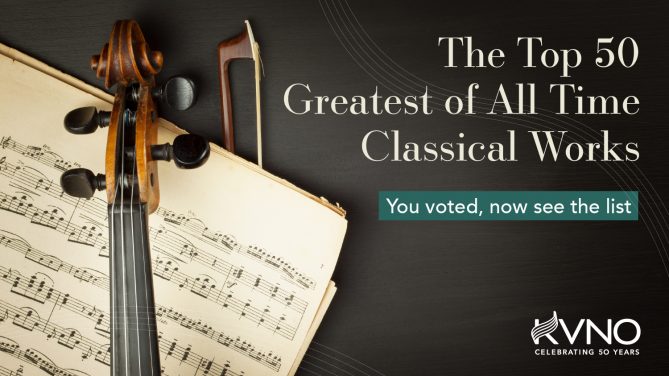 You voted on the Top 50 Greatest of All Time Classical Works, and you can see the full list of the 50 GOAT here. Keep listening – we'll play them back again in order soon.
Season Two of The Silent Canon – Airing through December 2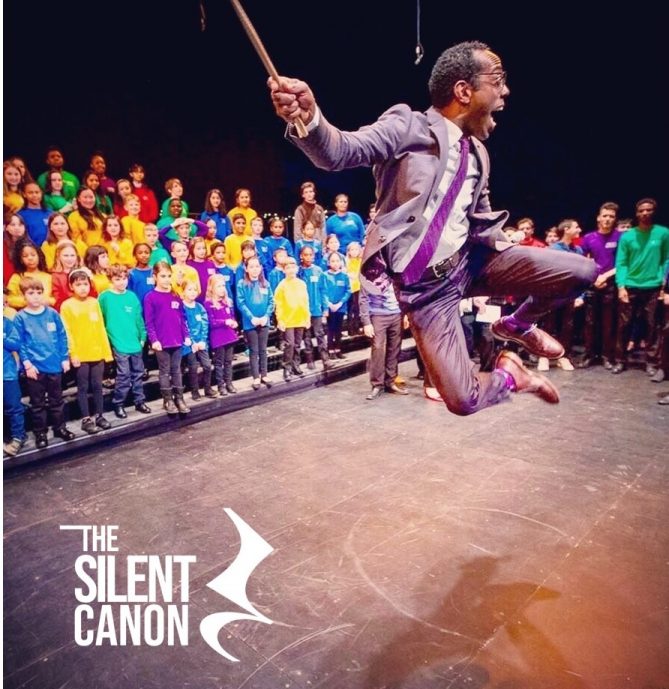 Dr. Anthony Trecek-King returns with season two of The Silent Canon, a program that highlights the incredible work of past and present composers and performers of African descent from around the world. This 13-week series will air Tuesday nights at 9 p.m. and Saturday afternoons at 4 p.m. through December 21.
World Premier of "Anniversary Overture" – September 23/24
KVNO commissioned a work from former KVNO Classical Kid, pianist and composer Winston Schneider for our 50th anniversary. "Anniversary Overture" was performed by the Omaha Symphony in their season opening Masterworks Concert on September 24th. Hear an Arts interview with Winston that aired on KVNO, or watch the video above for the full version.
The Official KVNO 50th Anniversary Celebration – October 21
KVNO and the Omaha Symphony joined hands to celebrate our 50th anniversary on October 21!
The Symphony performed the world premiere of another KVNO commissioned work, "Berko's Journey" from American composer Stacy Garrop at their Masterworks concert on October 21 and 22.
The premiere was a huge success! Enjoy this video interview with Stacy Garrop and listen for Berko's Journey on KVNO.
KVNO Sounds of the Season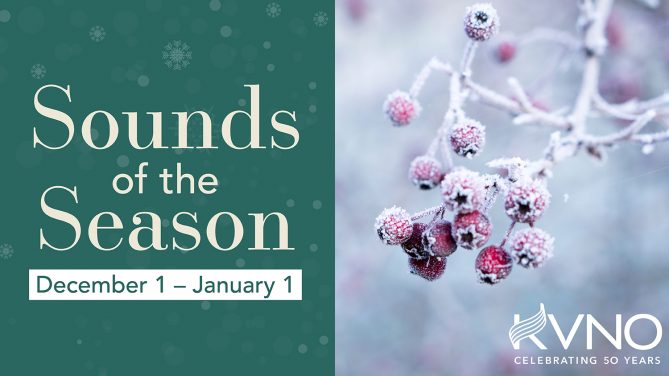 KVNO celebrates the holiday season beginning December 1 with classical Christmas favorites mixed in with our consistently curated bend of works. As we draw closer to Christmas, you'll hear local favorites such as Christmas at the Cathedral, Handel's Messiah and the Omaha Chamber Music Society Holiday Radio Hour. Christmas Eve and Christmas Day feature 48 hours of solid local and national Christmas programming.
And of course, we'll bring you specials to celebrate Hanukkah, Kwanzaa and New Year's Day.
Let KVNO be the perfect background to your holiday celebration! Join us for Sounds of the Season beginning December 1 wherever you listen to KVNO.
Otis Twelve Days of Christmas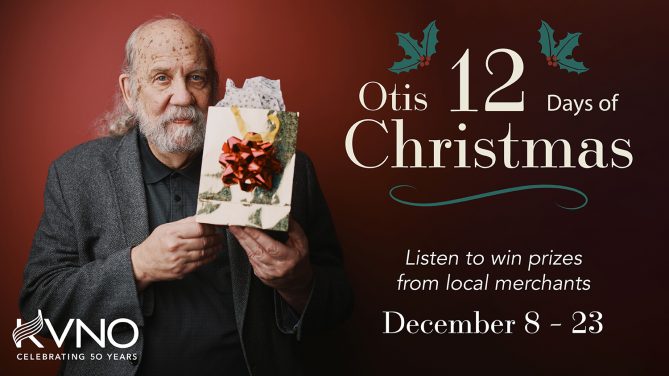 The Otis Twelve Days of Christmas, twelve days of fun, frivolity and gifts for you begin December 8 on KVNO. Check back soon to see the growing list of local merchants who will offer great prizes!
Donate
KVNO's future depends on the support of listeners. You donation helps both KVNO and the cultural vitality of our community.
Support the Next 50
01
Stay Connected
It's no secret: Radio hosts are social people. Like our Facebook page (and other social channels) for exclusive anniversary stories and content.
Follow Us
02
Sign Up for Our Newsletter
Our monthly updates bring you the latest on KVNO's anniversary and other activities straight to your inbox.
Subscribe
03
Let us know what KVNO has meant to you!
We'd love to hear about a cherished memory you've had with us. It can be a shoutout to a specific host, a general note of appreciation or a tribute to the station as a whole. Write a short comment or record a 60-second tribute you'd like to share (click "record" below) — you may just hear it on air!
Press the record button to start recording, click stop when done, and click save to submit.
0
Thank
you to our listeners, supporters and incredible staff who've been a part of our journey. YOU are the reason KVNO is made possible — and we're just getting started. Cheers to 50 more.