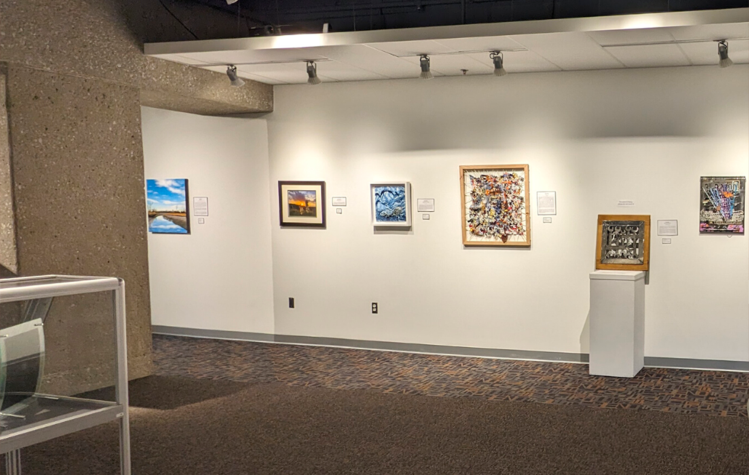 'Osborne Family Gallery' Inside UNO Library
August 22nd, 2023
The substantial Criss Library, located on UNO Dodge campus, serves as the primary source of academic information for the university community. In the Library, we find innovative and modern technology, also academic and reference services. At the Osborne Family Gallery, there are collections and exhibits year-round.
Claire Staub, Communications Specialist at the UNO Criss Library, helps to coordinate exhibits at the gallery. It is no coincidence to find varied categories of displays with different forms of media. Something rather important for artists showing their work at this gallery, it does not cost them any money.
Staub describes the current exhibition as "Creative Community Conservation," highlighting environmental-conscious local artists, as a very colorful exhibition based on nature. This exhibit is in partnership with Conservation Nebraska, an organization that protects the state's natural heritage by educating and supporting communities.
The current exhibition ends this Friday, August 25th, but the next one starts in the middle of September, with artwork from an Adjunct art professor from UNO.
The Osborn Family Gallery is open at the same hours as the library. You can find more information at: https://kvno.org/art-news/osborne-family-gallery-inside-uno-library/